Bishop Joseph "Moto-Moto" Dupont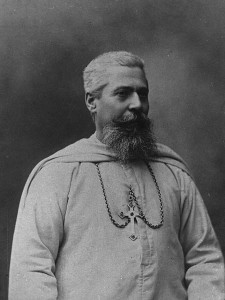 Vikar Apostolic of the Vicariate of Nyassa 1897 – 1911
Formation of Kayambi, near the capital of Senior Chief Makasa on May 31, 1895.
Appointed the first Vicar Apostolic of the Vicariate of Nyassa on February 12, 1897.
Bishop Dupont became known as "Moto-Moto", the fiery one.
On October 24, 1898 Mwamba III Mubanga Cipoya, one of the paramount chiefs of the Bemba receives and accepts the protection of Bwana Moto-Moto Dupont while dying in his capital Mirungu, near Kasama.
In June 1899, with the Foundation of the mission-enclave Chilubula, it became the first capital See of Bishop Joseph Dupont.
An extract from the "Our Diocese Newsletter" from November/December 2000
Reburial of Bishop Joseph Dupont (Moto-Moto)

The remains arrive at Lusaka International Airport on Saturday 9 December on their way
to Chilubula as their final resting place through St. Peter's Catholic Church-Serenje, Mansa Cathedral,
Lubwe's St. Joseph's Church, Samfya Catholic Church, Chilonga Catholic Church and Kasama's Cathedral
of St. John the Apostle. In each of these places there will be a vigil and/or memorial mass celebrated.
The reburial mass will take place at 9:00 hours on Friday 15 December 2000 during which the remains will be
interred in the Church, the late famous Bishop built at the turn of the last century.