Fun Life
Volunteers – Fun Life
Fun? Only whenever you are in Mpika or in one of the other "bigger" towns. Don't expect too much though. Who said reading a book is no fun? No panic! There are some nice places to go to. Restricted to Mpika, here is a short list with a personal comment.
Where can I go out? (Der Kneipenfuehrer) (in serious need of updates!!!)
Chilufya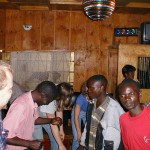 Situated at the marketplace in Mpika. The place-to-be if you don't mind lots of drunk Zambians and eardamaging, extraloud Rumba-Music.
Jet 65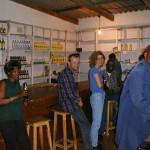 Next to Chilufya. You find one of the last pooltables in Mpika. Otherwise there is not much going on. For a nice beer and chat you should rather go to one of the other places.
DDSP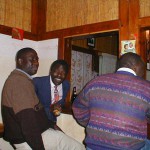 Perfect place to have a cool beer after a days work. Ok, it's quiet but sometimes – if you are lucky – you'll have some really good parties there. Since DDSP started as a guest house the entry is restricted. Sometimes a quite boring fact…
Angels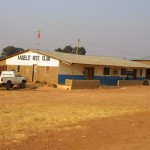 Once upon a time (2001) everybody was meeting at Angels Nite Club for a cold beer or a round of pool. These times are past.
Kalolos
Since one of the volunteers got robbed here (car was recovered), that place is boycotted.
Alberts Farm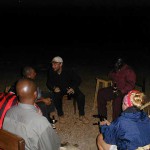 The new star on the Mpika horizon. Albert is one of our most reliable workers in the Diocese (lol) and since he has too much energy he started a second business. That place is called "Alberts Farm". The parties here are well known throughout the civilized part of the Northern Province. If you are unable to drive home, just grab a sleepingbag an fall asleep next to the fire. (Pamela will rescue you, in case you are burning)
Is there anything interesting to see?
Yes, but not too many places. A short list:
Shiwa
Read Christina Lamb's book "Africa House". No more need for any further description.
Kapishya
Nice hot springs. Just imagine lying in the bubbling water and drinking beer till kingdom comes.
Mutinondo
A Farm, hard to describe. Like the Matrix: "Nobody can be told what Mutinondo is like, you have to see it for yourself". Just beautiful.
North Luangwa NP
According to many books "the most untouched African National Park". They're right about that. Book with one of the tour operators to get access. No private cars allowed.
Bangweulu Swamps
Vely nice. Big clokodiles. Bling youl own beel.
Mpulungu, Kalambo Falls, Lake Tanganyika
That busy town, directly situated on the shore of Lake Tanganyika, has plenty of pubs and clubs.