Mulilansolo, St. John the Apostle Parish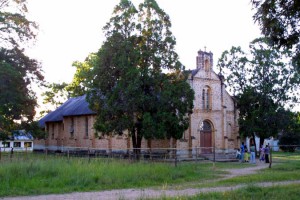 Founded 1936
Address
PO Box 440 078, Isoka
55 km south-west of Isoka (Isoka-Kasama (Mbesuma) Road)
Services Sunday Morning
Children mass: 08:30 hrs
High Mass: 09:30 hrs
Figures
Catholics: 10, 707
Catechumens: 500
Priests: 2 Diocesan Priests: Fr. Ntenga Francis (PP),Fr. Kasolo Francis(CTC Director)
Child Jesus sisters : 5
Catechists: 6
Small Christian Communities: 86
Apostolic Groups: 18
Institutions: RHC, CTC, HBC, Caritas Mulilansolo
6 Sub-Parishes and their 32 Outstations
Kasoma (4): Kasoma, Mulilansolo, Kaminsa, Kalisha
Chilunda (5): Chilunda, Misale, Muzamanzi, Bwinambo, Chungu
Chifuta (5): Chifuta, Tongotongo, Katongo, Nkweto London, Chitete sub centre
Munwe (6): Munwe, Nkweto, Mulenga Sula, Chimpolonge, Chibingo, Mulumba sub centre
Kalela (7): Kalela, Kambwi, Mulenga Adam, Mbesuma, Kapengwe, Kalasa, Misolo sub centre
Shimwalule (5): Shimwalule, Ntomombo, Chembe, Monga, Chitefwe
Institutions
Mulilansolo, Catechists Training Centre (CTC), established in 1949 at Ilondola.
Moved to Kantenshya, Isoka in 1955 and from Kantenshya to Mulilansolo in 1964 and had first intake in July.
Address
PO Box 440 086, Isoka
Informations
Man. Agency: Diocese of Mpika
Director: Fr. Francis Kasolo
Tutors: 2 priests & 3 lay people
Offer a two (2) year course
Form Pastoral Agents to serve people
Train Catholic couples to become messengers of God's love and hope, for our country and the church as whole
Courses offered
Catechetics, Bible, Spirituality, Homiletics, Eco-Spirituality, Pastoral Theology, Church History, Doctrine, Ecumenism, Sewing, Knitting, Cookery, Home Economics, Family Life, English, Pastoral Ministry, Eschatology
Religious Communities
Mulilansolo, Sisters of the Child Jesus (15.04.2008)
Address
PO Box 480 292, Chinsali
Activities
Med., Past.