Caritas Mpika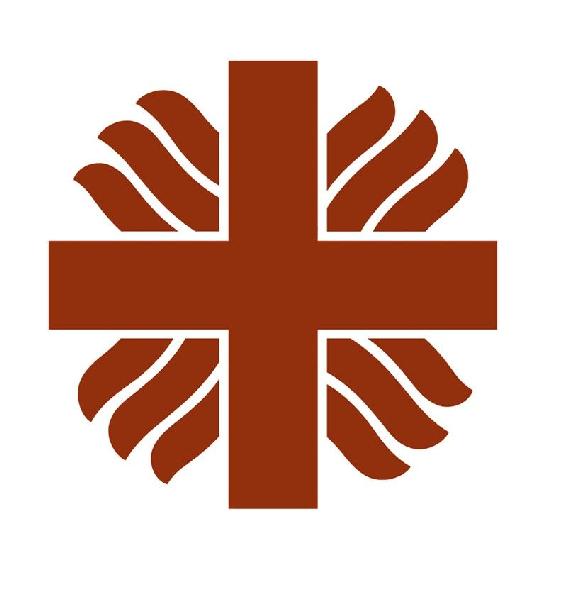 Caritas Mpika is one of the ten Catholic diocesan partners of Caritas Zambia. Every Caritas partner in Zambia is under the patronage of the Local Ordinary (Bishop) except Caritas Zambia whose head is Zambia Episcopal Conference. Caritas Mpika is a developmental, advocacy and social service organizations, working in the frame work of development, Justice and Peace to build a better world especially for the poor and oppressed in different communities of Mpika Diocese. It animates the notable work of two commissions in Mpika Diocese: Catholic Commission for Justice and Peace (CCJP) and the Catholic Commission for Development (CCD). It is in this arrangement in order to effectively promote Integral Human Development. This inter-twinement of commissions also helps in carrying out the Catholic Church's mandate of promoting the dignity of the human person who is created in the image and likeness of God. Therefore, Caritas Mpika actualizes the Catholic Church's commitment through interventions and strategies in the following way:
Training for transformation with strong focus on the change of attitudes in human persons for the Capacity building strategies aiming at unlocking the potentials in the people to manage their own development, justice, and peace work so that they become their way of life and not mere programmes. Advocacy for the transformation of the human environment in order to transform the communities to become more just and equitable.
The above interventions sum up the thematic areas in which Caritas Mpika operates: HIV and AIDS, Gender, governance, environment and capacity building.
Caritas Mpika strives to drive home the message of hope to the people who are infected with the virus of HIV and the affected. It also aims at making people aware of the dangers of this pandemic. For those who are not infected, Caritas Mpika brings in the aspect of faithfulness to marriage couple and abstinence for those who are not in marriages. For those infected, Caritas Mpika advocates and encourages them not to pass-on the virus to their loved ones. Then to all humanity, stigma and discrimination are two animals that Caritas Mpika tries to make people aware of their grave impact on those infected and affected. In this line Caritas Mpika's famous 'anthem' is "Do to no one what you would not want done to you".
GENDER:
We should be aware that Gender is not about making men do almost the same things with women at home, neither is it a weapon for women to use against men. It should not be reduced to home chores. Gender according to Caritas Mpika's understanding implies that Male and Female working together without segregation to attain development in a more just and peaceful manner. Therefore, Caritas Mpika do identify gender gaps and sensitize people especially on measures to attain gender equality on any particular socio-economic indicators. This is only done after knowing the genderissues at play. A gender issue is mainly a concern of both men and women that entails a sense of grievance or injustice against women in development, justice and peace work of Caritas Mpika. A gender issue arises where there is an observable gender gap, and where men and women are aware of that gap and consider it unfair. For example, an unequal gender division in decision making is likely to make a gender issue of the use of national resources in meeting women's general needs, special needs and gender concerns. Caritas Mpika therefore advocates for gender equality.
GOVERNANCE:
Caritas Mpika is involved in budget tracking and monitoring the way the government is using the national resources and how it is accessed. Caritas Mpika does this through the work of Justice and Peace work will find its way into the hearts of the people and in the end becomes the way of life. And more so to form and train people in appreciating their duty to issues of the dignity of the human person.
FOOD SECURITY:
It is also another intervention that Caritas Mpika has at heart. This is done focusing on promoting sustainable agriculture.  Caritas Mpika wants people to have their own seed banks for every farming season. The pass-on-the gift approach should be sustainable for all Caritas centres in the Diocese. In helping people alleviate poverty, Caritas Mpika has come up with a Cup Concept whereby, it helps those participants who have already something in that cup. Caritas Mpika has realized that poverty cannot be fought from the weakest point. Hence, the only people who can fight poverty are those men and women who are vulnerable but viable and are already managing their own Development, Justice and Peace work.
ENVIRONMENT: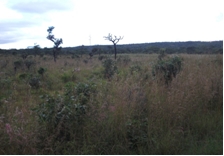 Everyone feels the effect of environmental degradation. Some wells have dried up, the rainfall pattern seems to have changed, the weather pattern is not an exception. The surroundings look dirty, plastics are all over in the streets. Caritas Mpika is duty-bound to advocate for proper usage of the environment, helping people realize and understand that planting more trees is a noble cause; and advocating for a by-law to refrain people from using plastic flowers in grave yards. It helps people in its sensitization to get united in combating climate change so that there is water shade management and maintenance. Caritas Mpika also promotes public participation. Hence, sense of responsibility for the environment is unquestionable and none-negotiable.
The above is actually summed up in the following three areas of operations:
Emergencies:
If there is a disaster, we're the place you go to for safety, the neighbour who organizes food and blankets, and the coalition of the good that pulls together global resources to support. This is done in conjunction with the government because it is also the duty of the government to look after its people. Caritas supplements.
Sustainable development:
Whether it's access to healthcare, education, or clean water, we work with people to find their own solutions in our provision of social services and long term environmentally sustainable development regardless of their political or religious affiliation.
Peace building:
Caritas is on the frontline of bringing about peace, justice and reconciliation, especially through inter-religious dialogue, inter – departmental conflicts and many more.
TARGETS
Caritas Norway funded programme is carried out in 8 parishes as follows:
St. Andrew's:
This parish was opened in 1970. It is located at the centre of the District. It has four sub-parishes and twenty-three out stations. The programme is being implemented in four centres. These are: Mwamfushi, Lwanya, Mwateshi, and St Andrews. The centres are close to the main parish and therefore it has made the implementation of the programme much easier.
The majority of the participants are semi-illiterate and therefore there is easy understanding of the programme and what is expected of them. The parish has participated in the programme since its inception in 2004 and success stories have been recorded in it.
As we implement the programme, we wean centres that we see are able to manage on their own.
St. Joseph's:
This is a Cathedral Parish, opened in 2003. It has four sub-parishes with twenty nine (29) centres. The programme is being implemented in Mutamba, Chifobole, Tazara Corridor and Chibaye. The furthest centre from St. Joseph is Mutamba with 50km and the programme.
St. Charles Lwanga – Kopa:
It was opened in 1961. It rests at 87km west of Mpika. It has six sub-parishes and thirty-three centres. We operate in Mapoma, Ncubula, Kopa Musumba and Namusulwa and the furthest of these is Namusulwa with forty km from the Parish. The poverty levels are very high.
Serenje:
It was opened in 1953. It is being run by the Missionaries of Fathers, popularly known as White Fathers. It has thirteen sub-parishes with eight five centres. It is a new parish on the programme introduced this year. The centres we are working in are: Serenje, Kabamba, Mpelembe and Lulimala. These centres are very far from the main parish of Serenje, two on Tuta road to Mansa Diocese.
Chilonga:
The Missionaries of Africa opened it in 1899. It is one among the first missions opened in Zambia. It has six sub-parishes and forty-eight centres. It is also a new parish on the programme. The centres in which the programme is being implemented are: Nabwalya Chiombo, Mwebe, Muwele and Chiundaponde. All these centres are more than a hundred kilometers from the main parish and the road network is bad. These centres were put on the programme because poverty and illiteracy levels of the target group are very high.
Chinsali:
Also known as St. John the Baptist parish was opened in 1966 by the Missionaries of Africa. It has four sub-parishes and twenty-five centres. The programme is being implemented in Lameki, kaloswe, Chitankwa and Mulakupikwa.
Ilondola:
Was opened in 1934. It has eight (8) sub parishes and thirty two (32) centres. It is the third new parish on the programme. The programme is being implemented in Ilondola, Konja, Chendesanga and Longe centres. The road network is bad. It was put on the programme because we need to uplift the living standards of the people in that area.
Mulanga:
Known as St. Peter Clever Parish, was opened in 1939. It is seventy kilometers south of Chinsali. It has five sub-parishes and forty centres. We operatein: Mulanga, Kasashi, Lukaleshi and Musonko centres.
The "Poverty Reduction and Promotion of Food Security" programme is supported by Cordaid, Netherlands. This is done in five parishes: Isoka, Mulilansolo, Katibunga, Kopa and Chalabesa. Each of these parishes has three centres of operation.
Isoka: Kantenshya, Vitondo and Chilanga. Mulilansolo Parish: Mulilansolo, Kalela and Kasoma. Katibunga Parish has Mwaba, Katibunga and Chobela. In Kopa Parish we are working in Ignatio, Mulonga and Kopa Musumba centres. Whereas in Chalabesa parish, Mpepo, Kasongo and Chalabesa are our target areas.
By Fr. Patrick Mukuka Chibuye (late Caritas Mpika Director)
Current director is Fr. Peter Bwalya
P.O Box 450007, Mpika, Zambia
Contact Fr. Peter Bwalya: p.bwalya(a)diompika.org