Caritas Mpika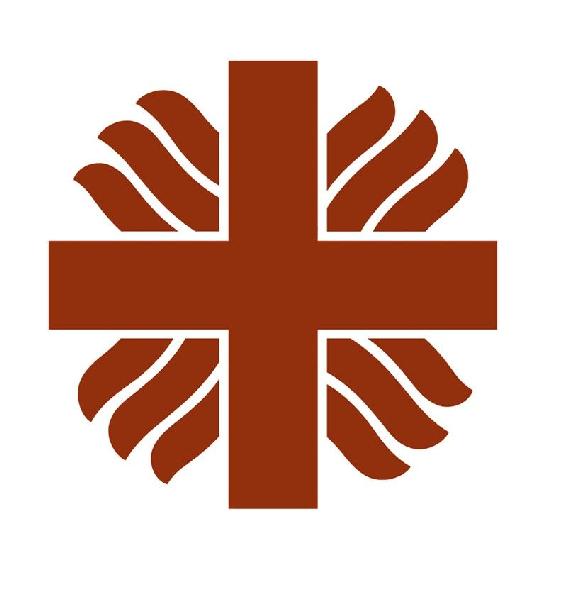 Caritas Mpika is one of the ten Catholic diocesan partners of Caritas Zambia. Every Caritas office in Zambia is under the patronage of the local Ordinary (Bishop) except Caritas Zambia whose head is Zambia Episcopal Conference. Current director is Fr. Peter Bwalya
P.O Box 450007, Mpika, Zambia
HISTORY
of  Mpika Diocese Development,  Justice & Peace Offices (Caritas Mpika).
BACKGROUND:
The Catholic Church being a universal Church has as its core business integral evangelization. In 313 AD under Emperor Constantine, the establishment of the Church as the official religion began and everyone became a Christian. The Church was linked to the state and thus it became difficult for the Church to criticize the state. It was only in the 19th century that the Church realized that it had to make a stand on certain issues before it began to lose its members, many of which were working class people that were being oppressed by society and by the economy.
The following is a brief summary of important events in the history of the world and and in Zambia together with main documents of Catholic Social Teaching.
313:

Emperor Constantine

1789:

French Revolution (Equality, Liberty, Fraternity)

1820:

Industrial Revolution: from rural setup to industrial production.

1833:

St. Vincent de Paul: Responding to those victimized by industrialization and capitalism.

1844:

Communist manifesto; "Workers of the world unite!"

1864:

Bishop Emanuel von Kettler (Mainz), Germany 1889: Cardinal Manning of Westminster, England; they spoke out concerning the poor conditions of workers.

1891:

Rerum Novarum. Leo XIII on 'New things' on the plight of the workers, wages, conditions of work, trade unions etc.

1914-1918

First World War

1917:

Russian Revolution

1931:

Quadragesimo Anno, Pius XI (forty years after RN) reform of social and economic structures. Roles of the state for the promotion of the common good and principle of subsidiarity. Private property is not absolute. Trade unions and cooperatives.

1939-1945

Second World War.

1948:

UN Declaration of Human Rights. In response to what took place in WWII

1947-1975

Fall of colonialism, more than 60 countries gain independence starting with India.

1949

China becomes Communist

1961

Mater et Magistra (mother and teacher) John XXIII Problems of socialization and rural development.

1963:

Pacem in Terris (Peace on Earth) John XXIII. Human rights Organization of the international community in collaboration with non-Christians.

1965

Gaudium et Spes (The church is the modern world) Vatican II where in number 69 it states that the earth belongs to all and God meant everyone to share it.

1962-1965

Vatican council II. Letting fresh air into the Church and opening the eyes of the Church to the world.

1967

Population progression. (The Development of people) Pope Paul VI. Looks at all aspects of the development of people that needed, scientific, technical, religious cultural, educational and material etc. Development is the new name for peace.

1968

Bishops Synod in Medellin (Columbia, South America). Development of Liberation Theology, conscientisation, against structural injustices.

1971

Octogesima Adveniens, 80th Anniversary of Rerum Novarum Paul VI who makes a care to action to individuals who should analyse the situation in which they find themselves the local church has responsibility to change unjust structures.

1971

Justice in the World: Synod of Bishops. Action on behalf of Justice is a constitutive dimension of preaching the Gospel.

1975

Evangelii Nuntiandi: Evangelisation in the modern world. Paul VI. This document goes in detail about the meaning of Liberation and the role of small Christian communities.

1979:

Bishops Synod in Puebla, mexico who should have coincided with the tenth anniversary of medellin but was postponed due to the death of Paul VI and a few weeks later, the death of his successor John Paul I. This Synod was attended John Paul II. The document reaffirms the direction set by medicine in pastoral commitment in the struggle for Justice.

1979

Marxism, Humanism and Christianity. (ZEC,CCZ, EFZ)

1981

Laborum Exercens (on human work by John Paul II). In this encyclical, the Pope stressed the priority of Labour over capital where the says the basis for determining the vaccine of human work is not on the kind of work done but on the one who is doing it. He insists on the right of the workers.

1981

Justice and Evangelization in Africa. SECAM.

1981

African charter (Banjul Charter) on human and people's rights.

1982

1985

Seminar on Humanism and development (scientific socialism).
Basic seminar on Justice and Peace
Formation of the JP commission in Zambia

1986

Inaugural meeting of the Zambian Catholic Justice & Peace Commission.
As far back as 1984/5 a justice & peace commission was created to give guidance to general public and human rights/governance issues and provide checks and balance to government.
In 1986 a team of priests was instituted to go to Zimbabwe on fact finding mission and comprised of;
His Grace the late Archbishop E. Mutale,

Bishop T-G. Mpundu, then Secretary General of the Catholic Secretariat,

Fr. J. L. Calmette, Social Education Department,

Sr. T. Walsh, Social Education Department
The details on the findings and what resolutions from that trip was is given below:
1986 fact finding visit to Zimbabwe by Zambia Catholic team headed by Archbishop Elias Mutale
November 1986, the inaugural meeting was held in the course of which the participants called it Program of formation and self-education and the focus was on Education, life skills, education and livelihood.
1986-1990- Catholic Agricultural Rural Youth Movement (CARYM) project was initiated. It was meant to train youths in life skills and empowerment. CARYM focused in Agriculture majoring in horticulture, fish farming and rearing of small livestock like pigs, goats, chickens, rabbits and guinea fowls. In Mpika this diocese formally Mbala Diocese was done in all old or existing parishes.
1987:

Solicitudo Rei Socialis (social concern of the church) by John Paul II to coincide with the 20th anniversary of Populorum Progressio. Interdepence, solidarity, option for the poor and ecological concern.

1987:

Christian Liberation Justice and Development (ZEC, CCZ, EFZ) application of the social teaching of the church to the Zambian situation within the context of Humanism and one party state.

First regional Justice and peace seminar conducted/held in Zambia.

1988:

First research seminar first social analysis seminar.

1989:

First Theory to action seminar.

1989:

UN convention on the Right of the child

1990:



1990-





Feb 1990

Feb 1990

Apr 1990

Economics, politics and Justice catholic Bishops of Zambia say that lack of accountability on the part of those in power is the Government cause of the present economic and political troubles.

The actual CCJP programme was started by Father Calmettes when he called upon five parishes to send their members for the first training session. Each of those parishes sent five members, and these were trained in five seminars spread out from April 1990 to October 1992, each one lasting for a week, a lapse of six month between.

The five first parishes were: Chilonga, Mulanga, Mpika, Ilondola, and Isoka.

Justice and Peace seminar held at St. Dominic Major Seminary in Lusaka.

Death of the Abs. Elias Mutale the then Director of Justice and Peace

Training for justice & peace members started in Mbala and Mpulungu Parishes.

1991:

Gulf War.

1991

Centenary of Catholic Church in Zambia.

1991:

First Multi-party elections in Zambia

1991:

Centesimus Annus. 100 years after Rerum Novarum by Pope John II.
1990-1993. Fr. Mike Bull first Diocesan Justice & Peace Coordinator, of Mbala-Mpika Diocese.
1994-1995. Fr. Jerry Rodgers the second Diocesan Justice & Peace Coordinator replacing Fr. Mike Bull. Fr. Jerry was replaced by a Fr. Antoon Ostween (WF) in 1995 during which time very little was done.
1996-2003: Mr. Remmy Chikolokoso, a lay person, was appointed as the fourth diocesan Justice & Peace coordinator, he passed away in 2001-MHSRIP.
1998-1999 Three phase training for paralegals Mpika Diocese had a share in the training were 3 people were trained per phase. Astridah Chanda, Remmy Chikolokoso and Aaron Mulenga.
2001 Paralegal training in Lusaka: Mpika Diocese sent 3 people
Trained were as follows: Obino Paul Mulenga, Mr. Stephen Silwamba, Mr. Dennis Simwawa, Mrs. Morrine B Mubiana and Sylvester Chewe.
2007- The Catholic Bishops renamed the CCJP as Caritas Zambia and requested all dioceses to do the same, meaning all development and governance activities became  "Caritas" offices.
It is from the above background that Mpika diocese Peace & Justice programme was born in 1990 as follows:
2003 Trained paralegals: Patrick Phiri and Mrs. Getrude Sikalumba.
2005 Trained paralegals: Fr Kasolo (Chaplain for Justice and Peace) and Emmanuel Mutale
2009 Trained paralegals: Mwashinkumbi Anthony, Godfrey Mwaba and Joseph Bwalya
2010 Trained paralegals: Gabriel Chashi and Able Chishi.
In total there were 17 trained paralegals in Mpika Diocese but as at now there are only 6 paralegals active. Among the 17 two (2) are late may their souls rest in peace. The other 3 are working somewhere and the rest are not doing Paralegal work due to various reasons.
By 2002 there were paralegal Desks at Chilonga, Chinsali, Isoka, Kopa, Mpika, Mulanga, Nakonde and Serenje parishes and a total of 9 paralegals.
As at 29 July 2002 there were a total of 168 (male-112 and female-56) Justice and Peace members in the whole Diocese.
To date there are about 373 trained Justice and Peace members (270 male and 103 female) in all the 14 parishes of Mpika Diocese. And there are 133 commissioned members (98 male and 35 female)
2003 March-2010, April, Patrick Phiri from St Monica parish (Tazara) appointed as fifth Diocesan Justice and Peace coordinator.
2004 Development work took off in Mpika and was headed by Mr. Michael Chomba.
The activities in Health, Education and livelihood with support for CARYM, CORDAID, MISSIO, Catholic Relief Service, Caritas Norway to name but a few. We see a lot of effort by the Bishops and Fathers towards addressing plight of the poor and vulnerable people in all parishes.
| | | | | |
| --- | --- | --- | --- | --- |
| Project | Area of focus | Year | Amount (ZMK) | Source of funds |
| CORDAID | Poverty Reduction and food security | 2006-2008 | 174,537 | Netherlands |
| CORDAID | Poverty Reduction and food security | 2008-2011 | 250 000 Euros | Netherlands |
| SUCCESS II RTL Project | Palliative Care | 2008 | 500,000 | CRS |
| SUCCESS II RTL | Palliative Care | 2009 | 1,500,000 | CRS |
| HIV Round 8 | Palliative care & support for OVC | 2010 | 371,124 | CHAZ |
| STEPS-OVC | Basic care & HIV Prevention | 2011 | 590,000 | CRS |
| EFI | Micro finance through SILC. | 2017 | 1,648,683 | CRS |
| Governance and livelihood | Governance & Empowerment | 2017 | 1, 089,147 | Caritas Norway |
| Deepening Democracy | Land Rights and citizen participation in civic duties. | 2017 | 358,078 | Actionaid |
| WWF- Miombo | Micro Finance through SILC | 2016 | USD 27,000 | WWF |
2010 Late Emmanuel Kaleya Mulenga from Serenje parish became the sixth Diocesan Justice and Peace coordinator. MHSRIP
2011 March to date Obino Paul Mulenga (Catechist) Diocesan Justice and Peace coordinator
Justice & Peace Coordinators
Fr. Pierre Lafollie was the first Coordinator in Mbala/Mpika diocese.

March 1996 – DEP/ June, 1997 Development Coordinator appointed: Mr. Bernard Ntembula.

2004 Mr. Patrick Phiri

2009 Mr. Kaleya Stephen

2010 Obino Paul Mulenga
Development Coordinators
2004 Caritas took off in Mpika and was headed by Mr. Michael Chomba with Mr. Albert Chota Kanyanyamina.

2006 Fr. Peter Bwalya

2007 Fr. Lawrence Chibwe

2008 Malozo Sichone -Agriculture and marketing.

2011 – Mr. Bwali Romanohs

2013 – Mr. Pascall Bwalya

2013 -Mr. Mwaka Mulenga

2014 – Mr. Simon Sancho Kalenga

2014 – Bwalya Kalunga- Development Officer

2015 – P.C. Lupenga – Development Officer
Caritas Directors: Their role is to animate and coordinate the two commissions: Justice & Peace and Development.
2007- 2013 Fr. Patrick Mukuka Chibuye

2013 – until to date, Fr. Peter Bwalya
Caritas Mpika is the Catholic Faith Based Organization (FBO) under Mpika Diocese and has been running programmes from 2004 to date. The organization promotes Integral Human Development. The word Caritas is a Latin word for Love, meaning God's love for humanity. Caritas Mpika is at the service of all people regardless of age, ethnic group, religious or political affiliation. The guiding principle is "Love one another as I have loved you." John 13:34. All program participants are agents of solidarity, hope, love.
Caritas Mpika is one of the Eleven Diocesan Caritas offices in Zambia. The Diocese of Mpika together with Caritas Mpika covers the whole of Muchinga Province which is 87,806 km² with a population of 895,058 (figures from 2015). Muchinga Province is one of the 11 provinces in Zambia created in 2011 and has 10 districts (Chama, Chinsali, Isoka, Mafinga, Mpika, Kanchibiya, Lavushi Manda, Chilinda, Nakonde and Shiwa Ngandu).
Caritas Mpika is a development, advocacy and social service organization, working in the frame work of development, Justice & Peace to build a better world especially for the poor and oppressed in different communities of Mpika Diocese which covers the whole of Muchinga province. The interventions are based on the following thematic areas in which Caritas Mpika operates: Livelihood, OVC care and support, Gender, governance, environment and capacity building, land rights, Human rights, Home based care services, HIV and AIDS, Advocacy and research.
The Catholic Secretariat between 1999 and 2000, the Zambia Episcopal Conference (ZEC) and now (ZCCB) Zambia Conference of Catholic Bishops merged the two Catholic Secretariat Departments of Justice and Peace and Development into what was to be called the Catholic Centre for Justice Development and Peace (CCJDP). "Development is the new name for peace" Populorum Progressio, Encyclical Letter of Pope Paul VI, 1967.
The journey of integrating the work of the two Commissions in Zambia; the Catholic Commission for Justice and Peace and the Catholic Commission for Development started in 2001. The Catholic Church believes in the principle of integral evangelization, addressing the spiritual and physical needs of God's people.
In 2007, the Bishops renamed the Catholic Commission for Justice, Development and Peace (CCJDP) as Caritas Zambia and requested all dioceses to use the name Caritas when referring to the diocesan structure that animates the work of the Commissions for Justice and Peace and Development. Caritas Zambia and Diocesan Caritas offices were also directed to continue being at the service of the two Commissions; the Commission for Justice and Peace and the Commission for Development.
Caritas Mpika is one of the 11 Diocesan Caritases in Zambia. The Diocese of Mpika together with Caritas Mpika covers the whole Muchinga Province approximatly 87,806 km²  with a population of roughly 895,058 (2015). Muchinga Province is one of the 11 provinces in Zambia created in 2011 and has 10 districts (Chama, Chinsali, Isoka, Mafinga, Mpika, Kanchibiya, Lavushi Manda, Chilinda, Nakonde and Shiwa Ngandu). 
Caritas Mpika has been running programs from 2004 to date. Caritas Mpika is a development, advocacy and social service organization, working in the frame work of development, Justice and Peace to build a better world especially for the poor and oppressed in different communities of Mpika Diocese which covers the whole of Muchinga province. The interventions are based on the following thematic areas in which Caritas Mpika operates: Livelihood, OVC and care and support, gender, governance, environment and capacity building, land rights, Human rights, Home based care services, HIV and AIDS, Advocacy and research.
Livelihood and Food Security
The first Caritas Norway sponsored program from 2004 to 2007 targeted 8 parishes (St. Andrew's, St. Joseph Cathedral, Kopa, Serenje, Chilonga, Chinsali, Ilondola and Mulanga with 4 centers selected in each parish.
St. Andrew's parish was opened in 1970.The programme was implemented in four centres (

Mwamfushi, Lwanya, Mwateshi, 

and 

St Andrews)

. St. Joseph Cathedral Parish was opened in 2003 and the program was implemented in 

Mutamba, Chifobole, Tazara Corridor and Chibaye

. Kopa Parish was opened in 1961 located 87km west of Mpika. The program was implemented in 

Mapoma, Ncubula, Kopa Musumba and Namusulwa

. Serenje Parish was opened in 1953 and the program was implemented in 

Serenje, Kabamba, Mpelembe and Lulimala

. Chilonga Parish was opened in 1899. It is one among the first missions opened in Zambia. The programme was implemented in 

Nabwalya Chombo, Mwebe, Muwele and Chiundaponde

. All these centres are more than a hundred kilometers from the main parish and the road network is bad. Chinsali Parish also known as St. John the Baptist parish was opened in 1966. The programme was being implemented in 

Lameki, Kaloswe, Chitankwa and Mulakupikwa

. Ilondola Parish was opened in 1934. The programme was implemented in

 Ilondola, Konja, Chendesanga and Longe 

centres. It was put on the programme because there was a need to uplift the living standards of the people in that area. Mulanga, St. Peter Clever Parish, was opened in 1939. The program was implemented in 

Mulanga, Kasashi, Lukaleshi and Musonko centres
Caritas also had implemented another food security project sponsored by Netherlands under CORDAID (Catholic ORganization for Development AID) focusing on Poverty reduction and food security from 2006 to 2008. The "Poverty Reduction and Promotion of Food Security" was done in five parishes: Isoka, Mulilansolo, Katibunga, Kopa and Chalabesa. Each of these parishes had three centres of operation. Isoka Parish: Kantenshya, Vitondo and Chilanga. Mulilansolo Parish: Mulilansolo, Kalela and Kasoma. Katibunga Parish had Mwaba, Katibunga and Chobela. In Kopa Parish it was in Ignatio, Mulonga and Kopa Musumba centres. Whereas in Chalabesa parish, Mpepo, Kasongo and Chalabesa were the targets. The 3 years project "Poverty Reduction and Promotion of Food Security Programme" was approved for funding by Cordaid in May 2008 and started on 1st June 2008. It ran from 1st June 2008 to 31st May 2011 a follow up project to the initial project that ran for two years from 2006 to 2008. Notable achievements include: Increased availability of beans and groundnut seeds through establishment of community seed banks. Starting with 625 and 602participants for beans and groundnuts respectively during the 2008-2009 season, the cumulative number of participants having access to the seeds has increased to 957 and 1002 at the beginning of the 2010-2011 cropping season. Based on the questionnaire interview results, 92.6 % of the participants had participated in the seed loans. Increase in the availability and number of people rearing small livestock 97.1%of the participants interviewed during the evaluation indicated that they rear at least one of the types of livestock. About 42 % of programme participants reared goats and chickens. Participants that had benefited from the goat rearing scheme had grown from 399 in 2008 to 780 at the time of the evaluation, representing a 95% increase in the number of participants. Increase in the production of food and cash crops. Beneficiaries had increased the amount of land under cultivation for the main food and cash crops to an average of 2.4 hectares per household compared to the 2008 baseline levels of less than 1 hectare. The production of maize increased from an average of 1200kg per household to 2600 kg. The production of finger millets increased from 490kg per household in 2009 to 530 kg per household in 2009 but dropped to 375 kg per household in 2011. The groundnuts trend was similar to that of finger millets, with an increase in 2009 followed by a decrease in the 2010-11 season. This could be attributed to less rainfall in the 2010-11 season. The production of beans took a downward trend from 120 kg per household in 2008 to an average of 100 kg per household in 2011. Increase in household food security 81.9 % of participants interviewed said they had sufficient food last all year round and only 3.6% said their food stuffs lasted less than 6 months. This is a marked improvement over the baseline levels where less than 50% of the targeted households had sufficient food stocks for the whole year (2008 Baseline report). Cassava, finger millets, maize beans and groundnuts were the main food security crops. Increase in household incomes. The average annual income among participants was estimated at K3, 164,000 for 2011 compared to the baseline of K900, 000 per year in 2008 (2008 Baseline Report). This meant that the average income among households participating in the programme was $1.84 per day. This is above the MDG threshold.
The 2008 programme started as a second phase programme following on the 2004-2007 programme implemented in eight parishes with four centres per parish: Serenje, St. Joseph's, St. Andrew's, Kopa, Mulanga, Chinsali, Chilonga and Ilondola. The programme goal had five thematic areas: Governance, HIV and AIDS, Gender, Environment and Capacity Building. The programme was implemented in 32 centres of 8 parishes targeting 1,920 direct and primary vulnerable but viable households, youths and widow and widower participants: youth participants had been 24.8%, whereas widows and widowers 32.2% while households 43%.
The 2013-2017 Governance and food security program targeting 1000 household implemented in 6 parishes Kopa, Nabwalya, Katibunga, Ilondola, Mulilansolo and Nakonde focusing on 3 centers in each parish. The notable results included: Eighty per cent of the programme participants achieved crop and food diversification, thereby enabling an improved household nutrition. Entrepreneurship skills and community-driven financial savings schemes had contributed to enhanced household incomes as well as to improved household food security. Consequently, Programme participating households afforded having an increased number of meals, only through their produce or own incomes and access to other social amenities such education and health. The increase in household incomes was further, confirmed through improved livelihoods and standards of living as evidenced through an increase in the acquisition of assets by the participants. These assets included improved housing, such as iron roofed housing; installation of electricity into their homes resulting in improved health and education.
Governance and Human Rights
On governance issues, the target participants made a remarkable improvement over the period of four years from the 60% to 90% of their full participation in governance systems at their local level in the democratic and governance structures. Increased in the number of Justice and Peace teams from 6 in 2008 to 10 in 2011. By December 2011 the GBV trends in Mpika Diocese declined from 70% which was in 2008 to 40% in 2011 though the trend seems to be rising. In response to high illiteracy levels among women and in order for them to take up decision making positions, the programme set up 11 literacy classes with 200 learners in 8 target areas in 2008. As at December 2011 the number of learners increased to 447 in 19 learning centres. Within the 8 target areas there was an increase from 10% in 2008 to 35% in 2011 of women in decision making positions in their local governance structures such as agricultural cooperatives, Camp Agricultural Committees, Neighbourhood health committees and Parents Teachers associations Area and Residential Development Committees.
Through its advocacy interventions of 2013-2017 programs, the Programme contributed to important national processes such as elections and the decentralization process and various national policies and plans. In addition, advocacy at local level has contributed to various infrastructural developments, such as better rural roads and communication facilities, which again had improved the access to markets for small-scale farmers, schools, health clinics etc.
The political and economic context in Zambia had changed during the programme period. The economic growth had decreased and the currency devaluated. There was a presidential by-election in 2015 followed by a normal election in 2016. National poverty remained high. There were 5.4 million extremely poor people accounting for about 42 per cent of the total population while, there were 2.4 million people who were moderately poor accounting for about 18.2 percent of the total population. The division between urban and rural poverty is substantial with rural poverty rates as high as 74% whereas urban poverty rates are 35%. Zambia is by WFP categorized was a country with very high prevalence of undernourishment (25% and above).
Caritas Mpika between 2012 and 2016, with support from ACTIONAID ZAMBIA trained 6 Caritas staff, 187 members of the Action Groups and other stakeholders in different governance aspects such as: social accountability, reflection action, lobbying and advocacy, tax compliance, water and sanitation policy, land rights, gender issues, human rights based approach. Nine (9) paralegal desks were established offering paralegal services to communities in 6 districts of Muchinga Province.
Conservation and Climate Change
In the 2008 to 2011 program, tree planting activities in all 8 parishes were conducted. The programme signed MoU with the Forestry Department in Mpika for joint raising of trees and agro-forestry nurseries. The intention was to promote tree planting by distributing the tree seedlings to participants in all 8 parishes and were planted.
The support given to households Caritas Mpika through the 2013-2017 programs had been serving included: Small livestock and seed pass on, startup capital to small entrepreneurs, tree nursery establishment and tree planting promotion, promotion of wood energy saving cook stoves. Caritas Mpika had also conducted capacity building trainings in development education programmes which include: crop and livestock management, fish farming, entrepreneurship, Bee keeping, village savings and loans associations, financial education, governance and policy issues.
The Zambia Food Security program from 2018-2021 targets 1000 participants in 3 Parishes with 3 centres in each Parish that is Chalabesa (Kasongo, Chalabesa and Chisengo centres). Katibunga (Kashaita, St. Peter and Chobela Centres) and Mulanga (Lukaleshi, Katoma and Chamusenga).
Education Support
Caritas Mpika in partnership in partnership with CHAZ in 2014 supported 412 orphans and vulnerable children: 264 primary school, 138 secondary school and 10 tertiary students.
Caritas Mpika is supporting 26 children with different impairments to access medical rehabilitation, school fees and school requisites with support from Lilliane Fond. Caritas Mpika is also currently supporting 895 with school requisites children, rehabilitation of school infrastructure, training children in children's rights and parents in life skills with support from Actionaid. Caritas Mpika in collaboration with the ministry of education conducted trainings for citizen action groups in service delivery.
Financial Literacy and Education
Caritas Mpika has been conducting trainings in financial literacy and education since 2014 to date. Caritas Mpika has 8 staff trained in SILC methodology who later on trained 45 Private Service Providers (PSPs) in Mpika, Shiwang'andu, Chinsali, Chilinda, Lavushi Manda and Kanchibiya districts using the Savings Internal Lending Communities (SILC) methodology and financial education who are still offering services to the communities. By 2016, thirty thousand three hundred thirty two (30,332) vulnerable individuals participated in the project and more individuals have continued to join.
Health, Home Based Care (HIV AND AIDS).
Caritas Mpika through Home Based Care Programme has been operating in Muchinga Province since 1998.The program was established to provide palliative care for HIV, TB and other life threatening illnesses within their home environment. The program worked with volunteer caregivers who had undergone basic training in palliative care, psychosocial counseling, finger prick method of HIV test, ART adherence and HIV prevention strategies such as Household dialogue, Community conversations and stigma and discrimination among others. The program primary focus was on improving the quality of life for both the infected and affected through provision of health care in home environment, provision of food supplements, nutrition counseling, and referring clients for Antiretroviral Therapy (ART) and monitoring their adherence and compliance. There was a reduction in the HIV prevalence rate from 15.6% to 14.3% in Zambia. For Northern Province where we were, it was rated at 7% from 9% in 2008 (District AIDS Task Force 2011). In 2008, the Diocese had 5 functional HBC groups in 8 target parishes by December 2011 there were 10 functional HBC groups. Meaning that each parish had one HBC group apart from Mulanga with two groups. By 2011 the programme reached to 652 clients as opposed to 2008 with only 200 clients.
Caritas Mpika in partnership with World Vision through Sustainability through Economic Strengthening, prevention and support for orphans and vulnerable children and other vulnerable populations(STEPS OVC) program was implemented from 2010-2013 funded by United States Agency for International Development and successfully reached out to 25,300 orphans.
Caritas Mpika from 2012 to 2013 implemented a Malaria project with financial support from Zambia Integrated Strengthening System Project (ZISSP) funded by USAID covering the following sites: Katibunga, St. Andrews, St. Joseph, Tazara, Chilonga, Kopa, Chalabesa, Chambeshi, Lukulu, Chiundaponde, Muwele and Nabwalya.
Organizational details
Location
Caritas Mpika is located in Zambia, Muchinga Province, Mpika District along Musakanya Kombe Drive at plot number 103 and lies at South 11.833700 and East 31.450805. P.O. Box 450-007, Mpika Zambia. Our operational areas cover 10 Districts of Muchinga Province. These are Mpika, Shiwangandu, Lavushi Manda, Kanchibiya, Chama, Chilinda, Chinsali, Isoka, Nakonde and Mafinga.
Vision
Caritas Mpika programmes envision a Society where every person attains integral Human Development.
Mission
Inspired by the word of God and Catholic Social teaching, Caritas Mpika, a department of the Diocese of Mpika is dedicated to the promotion of integral human development through witnessing, animation, Conscientization, and Institutional Strengthening.
EVIDENCE OF SUCCESSFULLY IMPLEMENTED RESILIENCE PROGRAMMES.
Caritas Mpika has successfully enjoyed cordial relationships and support with a number of donor organizations that have either rendered support directly or worked in partnership with the organization. The organization is very grateful for their unfailing technical and financial support.
Under Programme for Advancement of Malaria Outcomes (PAMO) Caritas Mpika is carrying out successful support proven malaria interventions following malaria elimination strategic plan. Under the same programme, Caritas Mpika is strengthening management capacity of rural health center in providing supervision and mentoring to improve delivery of proven malaria interventions. Furthermore, we have continued strengthening information management systems through improved data reporting, analysis and use of decision making tools at community level through Community Based Volunteers (CBVs).
Under Caritas Norway funded programmes we have managed to capacity build beneficiaries and empowered them with not only financial but material support as well.
We have received donor support from the following institutions,
Caritas Norway– 2004 – 2021. Zambia Country Governance and Livelihood (ZCGL) programme 2013 – 2017. The current programme, Zambia Food Security Program (ZFSP) which is running from 2018 – 2021.

Catholic Relief Services – Home Based Care and Expanded Financial Inclusion ended in 2014.

CHAZ – HIV/AIDS prevention and palliative care ended in 2014.

World Vision International– STEPS -Orphaned Vulnerable Children (OVCs) support ended in 2014.

CORDAID – Livelihood support which ran from 2006 – 2011.

World Wide Fund (WWF) for nature, Capacity building of Bee Keepers which ended in 2019.

Zambia Governance Foundation (ZGF) – Water sources protection ending in 2020.

ActionAid -for school support, livelihoods and conservation which ended in 2019.

PAMO– prevention of Malaria in urban and rural communities ending in 2020.

ZISSP – Zambia Integrated System Strengthening Project which ran from 2012 to 2014.

ZGF – Zambia Governance Foundation from 2019 to 2020.
Values
Respect for human dignity
Solidarity with the poor
Accountability and transparency
Respect and care for the environment
Gender equity and equality
Commitment and Hard work
Integrity
Promotion of common good: sum total of all that which is essential to the organization of the society (security, employment, human rights, payment of taxes, infrastructure).
Partnership with like-minded stakeholders
Contact Fr. Peter Bwalya: p.bwalya(a)diompika.org