Institute of Christian Leadership
A formation centre where a holistic ongoing human development is taking place
Mission Statement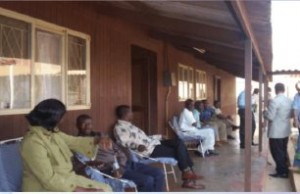 Inspired by the words of St. Paul: "And how can they believe if they have not heard the message? And how can they hear if the message is not proclaimed?" (Rom 10:14). We are committed to enabling individuals assimilate the Catholic faith, appreciate all aspects of human life through empowering, training through workshops, seminars, meetings and publications as well as providing leadership in self-reliance.
Our Values
Prayer
Hard Work
Hospitality
Innovation/ Creativity
Cleanliness
Appropriation of knowledge & dissemination
Honesty & Accountability
History and Purpose
The Institute of Christian Leadership (ICL) was established in 1983 in view of providing on-going formation to all agents of evangelisation (i.e. clergy, religious & laity). While formation of pastoral nature is our major preoccupation, however, we appreciate any aspect of human development. It is our ardent belief that a human being extends beyond the spiritual sphere. Hence, the reason for choosing to network with organisations that focuses on other areas of human development. Provision of conference services is one sure way of ensuring that a holistic approach to the formation of persons is attained. For this reason, we provide accommodation, conference rooms and a cafeteria for resident guests as they pursue their workshops/ seminars/ meetings, etc.
Publication
Sharing insights or reflections is cardinal to transmitting and harnessing of faith. Virtually, all forms of education depend on this principle. Writing is one sure way of disseminating ideas and proclaiming the Good News of Jesus.To encourage this ministry, we aspire to establish a well equipped library tha t would be relevant to a wide range of topics in relation to the development of a person. In addition, provision of an internet technology to ensure timely accessibility of a host of information on the World Wide Web (www).
Facilities and Services
At ICL, no stranger is a stranger. We value customer care: all guests should expect cheerful and respectful reception from our members of staff.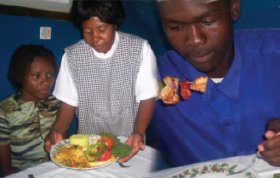 Cafeteria
Productive thinking is dependant on proper nourishment. To support our esteemed guests, maximise their comprehension in their learning and discussions, our competent kitchen staff provides delicious customer tailored meals.
Spiritual Exercise
Provision of spiritual nourishment is a key component that characterizes the uniqueness of ICL.
Guests could arrange with the Manager for the following Spiritual activities:
The Eucharist (Mass)
Sacrament of Reconciliation
Spiritual Direction
Counselling
The chapel is open 24/7 so that guests wishing to pray can have a serene space to do so.
Conference:
The tranquil atmosphere that prevails at ICL makes the place the most ideal for people with workshops/seminars to be focused and concentrate without undue disturbances, and so, expeditiously execute their business in a timely manner. Accountants and Auditors find it conducive to do their calculations and balance the books.
Rooms
It is prudent to rest sufficiently in order to be most productive the next day. Mindful of this bodily and indeed health need, we offer comfortable accommodation that suits a range of our esteemed guests' budgets.
Double Bed Rooms
Single Twin Bed Rooms
Contact Details
The Director
Fr. Rain Mulongoti
Institute of Christian Leadership
P.O. Box 450-038
Mpika, ZAMBIA
Tel/Fax +260 21 4 370 275
E-Mail: icl.diompika(at)gmail.com