Nabwalya
Our Lady of the Rosary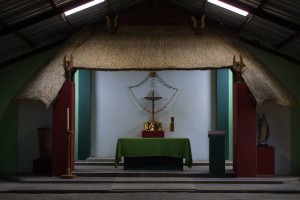 Founded on 8 October 2011
Address
Box 450 008, Mpika.
123 km East of Mpika in the Luangwa rift-valley
Services Sunday Morning
Mass: 9 hrs
Figures
Catholics: 4,170
Catechumen: 118
Priest: Fr. Waldemar Potrapeluk (PP), Fidei Donum
Email: w.potrapeluk(a)gmail.com
2 SUB-PARISHES with 15 OUTSTATIONS
a) Nabwalya (7): Nabwalya, Mwebe, Mukwinda, Pelembe, Solo.
b) Kalimba (8): Kalimba, Buzimbwa, Chikonde, Chitamfya, Kasongole, Mponje, Musipazi.