Blessing of new Classrooms at Mulanga
On Thursday the 7th of April Bishop Justin Mulenga blessed the new classrooms at Mulanga Basic School. The project of building a new 1 x 3 classroom block at Mulanga has thus come to a successful conclusion. It was funded by DESWOS, Germany and Bridge of Friendship (BOF), Germany.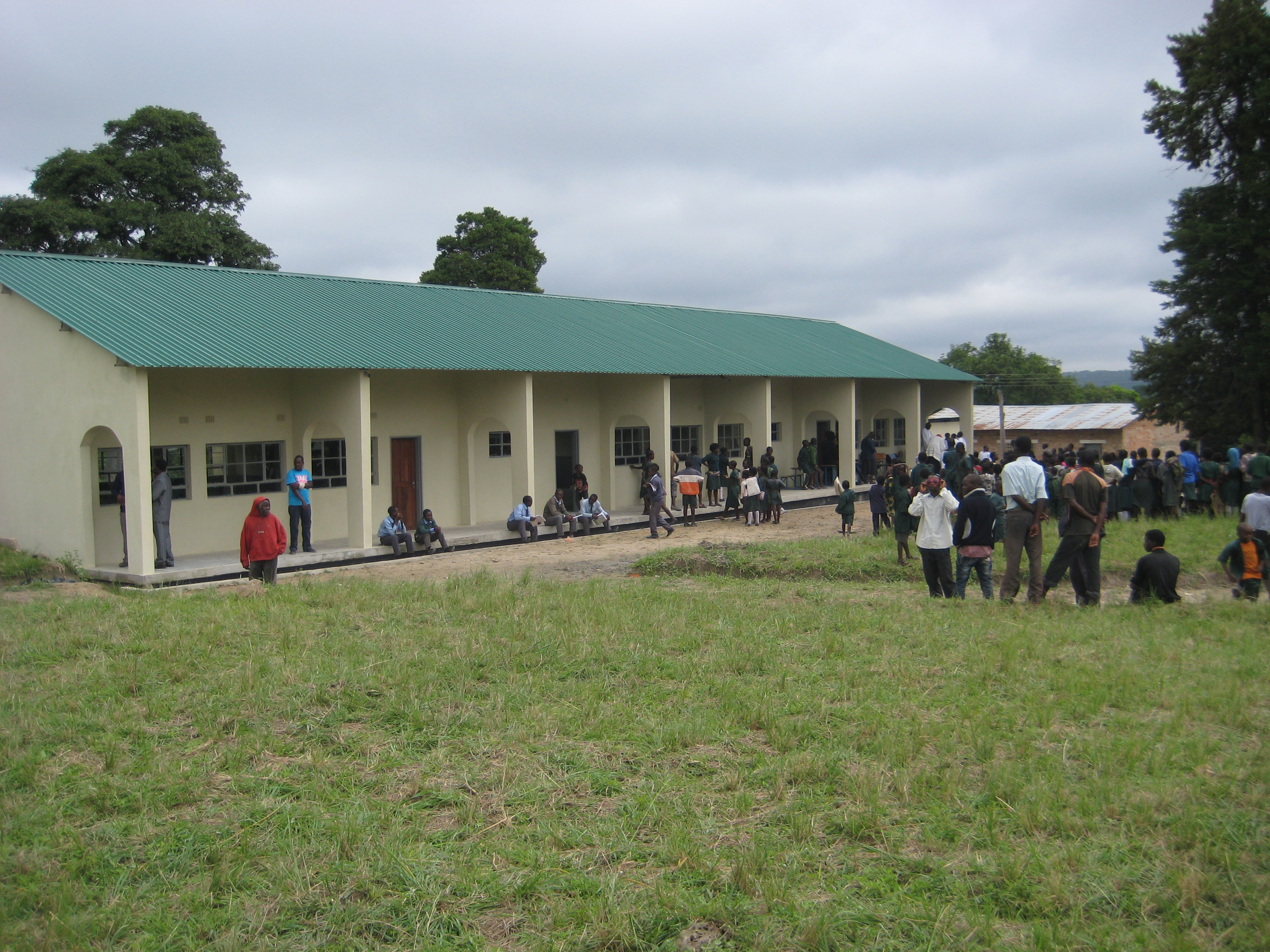 The Headteacher, Mr. Chileshe Stephan thanked the donors for this important and needed addition to the school. In the name of the PTA (Parents-Teachers-Association) the parents and of course the many pupils in basic educations he thanked DESWOS and BOF from the bottom of his heart. The pupils gave some poems and traditional dances. Fr. John Sinkala, the Parish Priest of Mulanga thanked all involved in the project and thanked God that it came to a successful conclusion.
Bishop Mulenga then blessed the building and the pupils were allowed to try out the new classrooms. Everybody was happy and in a good mood entering the beautiful new classrooms. A blessing of our bishop concluded the event.