The Local Clergy of Mpika Diocese Out for Retreat in Chilubula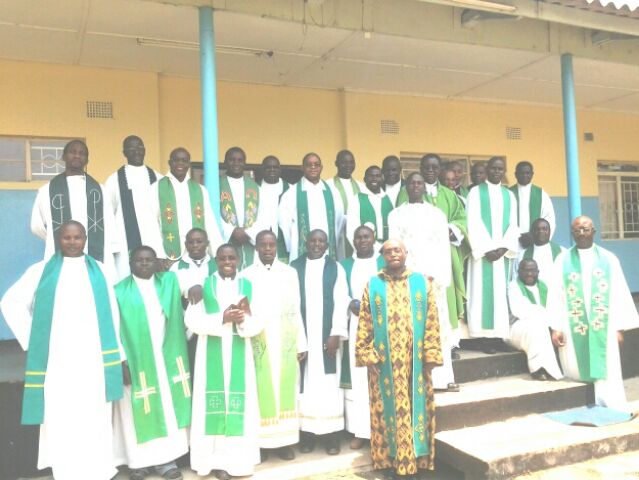 From Sunday 11th – Saturday 17th October 2015, the local priests of Mpika Diocese were out for Retreat in Chilubula Parish in the Archdiocese of Kasama.
The Retreat was directed by Fr. Justin Mulenga the parish priest of Luena Parish in the Archdiocese of Kasama.
The theme of the retreat could be best explained in the following words : "My Diocese; My Vineyard", or "Dying a Little for the Church, in My Diocese". The  Retreat master urged the priests to look seriously at their lives and renew the love for Christ as this text from Revelation indicates: "I know your works , that you have the reputation of being alive, but you are dead. Be watchful and strengthen what is left, which is going to die,  for I have not found your work complete in the sight of my God . Remember then how you accepted and heard; keep it, and retreat. If you are not watchful,  I will come like a thief, and you will never know what will come upon you" (Rev.3:1-3).
The priest had wonderful time to pray for themselves and all those had asked them of their  prayers. They visited the burial site for the clergy and religious of  Kasama diocese.
Here they took time to pray for the deceased especially the local priests of Mpika Diocese. After completing the retreat, they had a social evening with some priests of Kasama.  Finally before departure there was a thanksgiving mass with the faithful of Chilubula parish.