Twelve Catechists commissioned at Mulilansolo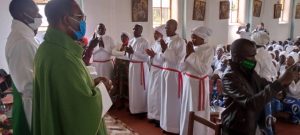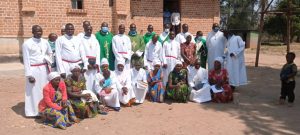 Sunday, 9 August 2020 was a big day at St. Thomas Aquinas Catechetical Centre in Mulilansolo as the Diocesan Administrator, Very Rev Fr. MATEPA Justin commissioned 12 students who had completed a two year training as catechists. Among the graduates were 9 male and 3 female. The Administrator echoed the importance of Catechists in the diocese as they play a critical role in the Church's evangelizing mission.
The Centre Director, Rev Fr. KASOLO Francis urged the graduates to take home the Catholic Faith and the culture of hard work as instructed during their training.