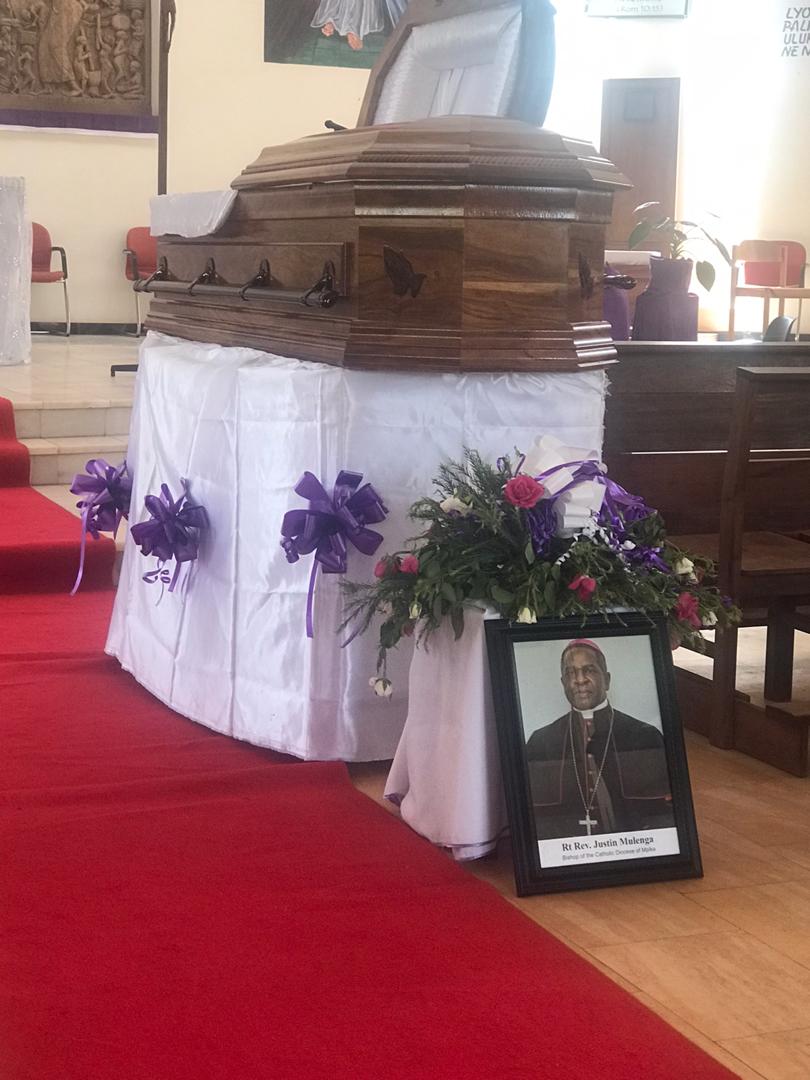 On 23 March 2020 we put our Bishop Justin Mulenga to rest. Our bishop died in UTH (Lusaka) on 20 March. He succumbed to a heart and kidney related illness which he was aware of and managing.
The plane with his body arrived at noon at Chibansa airfield in Mpika. The body was brought to the cathedral and received by Archbishop Ignatius Chama. The faithful had ample time to pray and pay their respects to our late bishop. Because of COVID19 restrictions there were hourly masses with up to 50 participants the whole night through.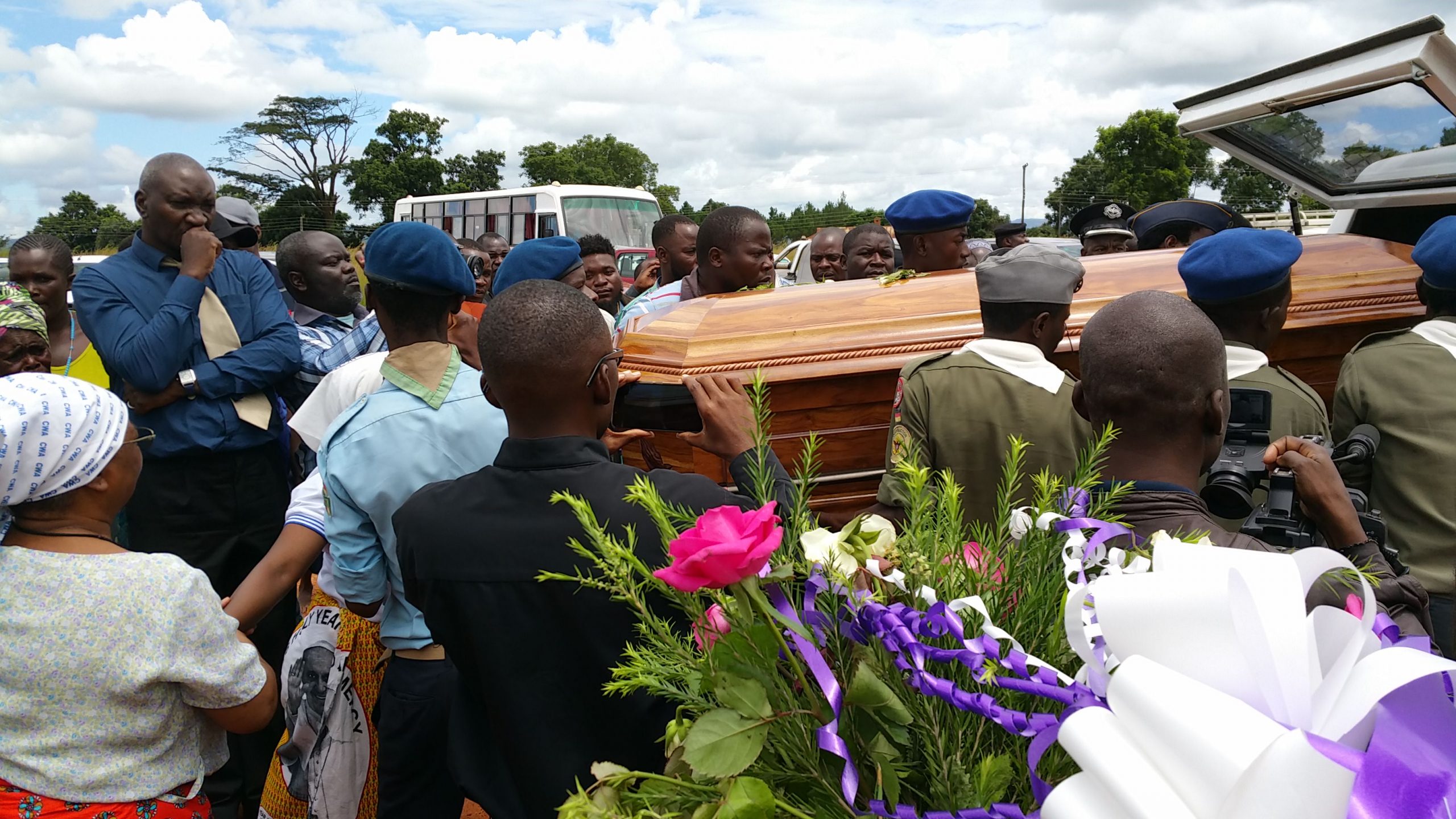 The next morning 24 March, the funeral mass was said, presided by Archbishop Chama in the presence of the following bishops: Bishop Patrick Chisanga (Mansa), Bishop Charles Kasonde (Solwezi), Bishop Valentine Kalumba (Livingstone), Bishop Moses Hamongolu (Monze), Bishop Evans Chinyimba (Mongu), Bishop Clement Mulenga (Kabwe) and Bishop George Lungu (Chipata). Government officials were present as well as many faithful who were sitting ourside and listeing over speakers to the ceremony. After Holy Mass the burial took place right next to the Cathedral. May the soul of our bishop rest in the peace of Christ our saviour.